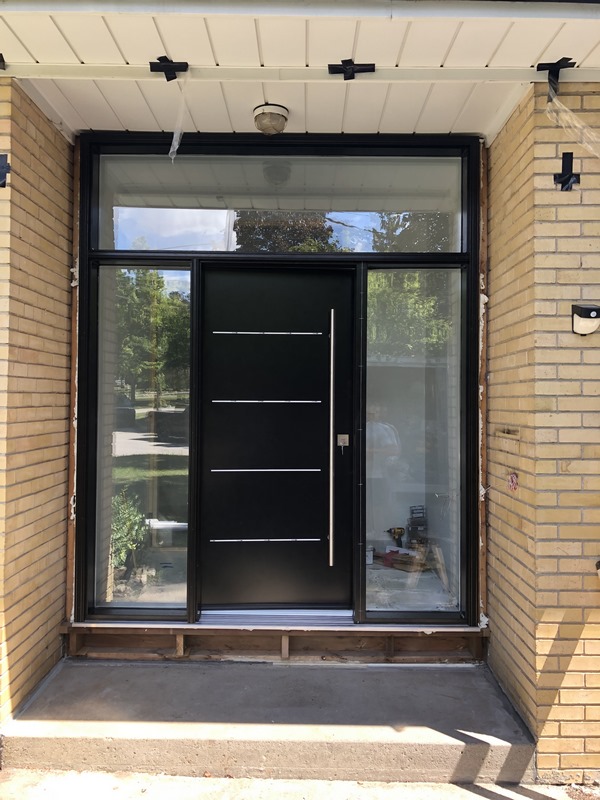 Patio doors are a fashionable addition to the new as well as the existing houses. For those wanting to have a unique and stylish home, patio doors are the most considerable choice to make. Such doors not only add beauty to your existing property but also have many other significant benefits. One such is that these doors are an excellent source of sunlight. Undoubtedly necessary intake of vitamin D is essential for the smooth working of our body and the most accurate source of vitamin D is none other than the natural sunlight and patio doors enable you to obtain unlimited access to it.
Besides, that patio doors also allow you to have an uninterrupted view of your garden or the scenery outside your home. Also, patio doors are a good investment and add additional value to your home, especially if you plan on selling your home in the near future. Good quality patio doors attract potential buyers as well.
People usually mistake patio doors for being unsafe, but the reality is totally opposite, though these doors are made up of glass, but their safety cannot be questioned. They are not at all easy to break in and provide well-secured protection.
Below given are some benefits of patio doors:
Source of sunlight:
Well, the main motive behind installing patio doors is to make your house look fashionable. They are capable of instantly adding beauty to your home. Along with being itself stylish enough, they are a good source of sunlight as well.
Since patio doors are made up of glass, they allow you unlimited access to natural sunlight and sunlight is unquestionably good for your health. Vitamin D is a crucial vitamin required for the stable functioning of your body and sunlight is known to fulfill that requirement.
Additionally, patio doors also save you form the cost of artificial light. When one can easily obtain access to natural light during the day time then why spend on installing artificial light.
Adds additional beauty:
Patio doors have unlimited perks. One such is that it instantly adds beauty to your house. If you are planning to buy or construct a new house, then do consider installing patio doors. They make your home look stylish along with being functional as well.
Even if you are planning to replace the current doors of your existing house, then no option could be better than patio doors. They are a perfect combination of both fashionable and functional at the same time.
Not only it enhances the appeal of your house but also adds to the value of your property. If you plan on selling your current home at some point later on, then patio doors could be a great asset.
Ensured security:
Some people assume that patio doors are unsafe and impractical since they are made up of glass and one can easily break through it putting the safety of their family members at stake. Well, this is a myth, though patio doors are made up of glass, but they cannot be mistaken for being risky.
They surely exercise proper safety concerns and one can definitely not break through them. The glass used in its manufacturing process is tough. In comparison to those regular garden doors which have straightforward one lock, these patio doors have a three-tier level of locking system which obviously makes it more than safe.
In fact, to ensure additional security, you can even customize your patio door for the purpose of adding extra protection. You can hire a professional company concerned and ask them to install more safety elements like security bars, alarms and other locking systems in order to ensure more security.
Leave a Reply
You must be logged in to post a comment.