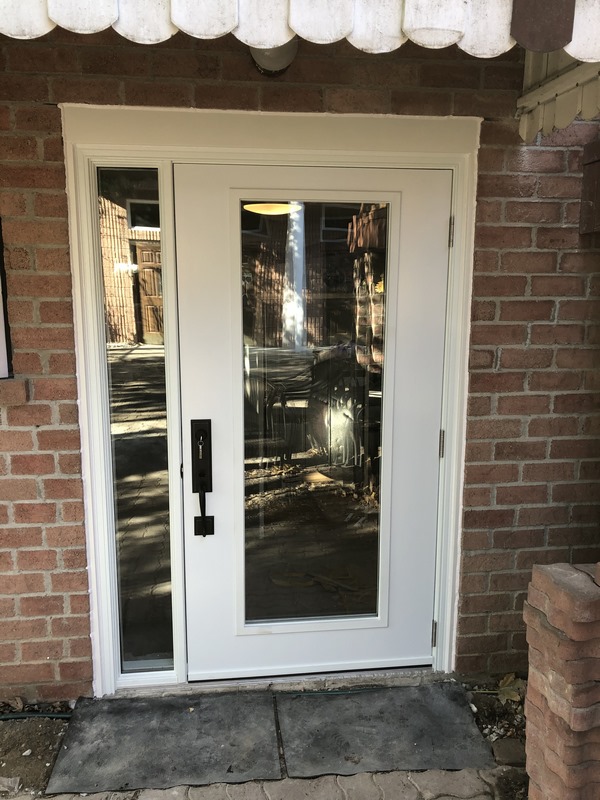 Renovation is a very taxing and demanding process. The various types of doors are accessible when rebuilding your home to finish your masterpiece. There are a lot of materials on the market right now, from steel to wood. When upgrading the doors, particularly the entrance door, there are numerous considerations to keep in mind. It is the initial visual impression someone has of your home, forming an unconscious image of you and your way of life. The front entry doors should be sturdy enough to survive unfavourable weather conditions like wind, rain, thunderstorms, blazing sun, etc., while welcoming and warm to any visitor. Since most doors are made of wood, which deteriorates over time when exposed to heat, dust, pests, and unpredictable weather, they need to be replaced after a while. Similar to this, the metal doors rust and eventually lose their surface. For this reason, replacing a front door with better alternatives is vital. Even modern wood variations, such as plastic, which resembles wood ideally but isn't, are finer than earlier varieties. Therefore, they are not a minor detail when we talk about front doors. Additionally, selecting a material is difficult. However, we have attempted to assist you in replacing and remodelling out-dated front doors with new and better ones.
Steps to replace the front entry doors
Remove the old structure: In order to replace the front door, the old one must first be taken out, and the new one must be brought in. The old door needs to be torn off of the frame. Sometimes it's necessary to remove the entire structure. To discuss the improvements your door requires with your contractor.
Pick a suitable door: Picking an entry door for your entrance is the next step. You can choose any material you like or what is needed because it is a personal decision. It is preferable to use fiberglass or aluminium doors if your home is located in an area with frequent downpours. In the next segment of this article, we have covered some top materials for front entry doors. Don't miss out on it.
Choose the source: Some considerations must be made regardless of whether you purchase the door and frame from a retailer or have door manufacturers make it to your specifications. Make sure you find a reputable brand that serves quality products and materials.
Materials for front entry doors
Steel doors
Rough steel doors are always a good choice. It is a timeless option for contemporary homes who prefer the urban feel at the front of the property. Steel is an excellent material for security because of its durability and rough surface. Steel materials do not easily crack because, unlike fiberglass, they do not have any voids or need any insulation. A repair kit can easily pull them out even if they get dented. The cost of these doors is one of the numerous advantages of steel front doors and is also the most alluring. They start at around $150 to $200, which is significantly less than the cost of wooden doors. Steel doors' main flaw is that they rust quickly and must be painted frequently. Steel doors of the highest calibre have a vinyl covering for weather resistance. The highest-end premium versions have laminated or fibre-covered wood.
Aluminium doors
Like more expensive steel doors, aluminium doors include an insulating core covered in metal. The custom-built characteristic, which is most frequently found in these doors, is the cause of the high cost. Aluminium doors are available in a variety of colours and wood-grain patterns. These doors have a baked-on enamel coating, which prevents rust and corrosion. Therefore, these doors don't need frequent painting and upkeep. Compared to steel and wood doors, they are heavy and have a rigid construction. Aluminium is a good option for locations that frequently experience heavy rains.
Fiberglass doors
In the modern day, fiberglass doors are among the best options for doors. Most people choose front doors constructed of fiberglass over steel. Fiberglass has a thick surface and a rigid body. These doors need the least attention and are the easiest to maintain. Due to their similarity to wood, fiberglass is frequently mistaken for oak and walnut wood. The most excellent option for severe and humid regions is these doors.
Leave a Reply
You must be logged in to post a comment.