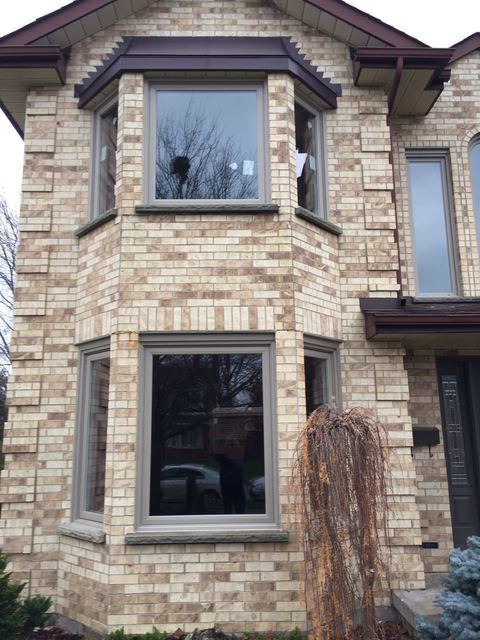 Your home's windows are an essential part of the exterior look and interior functionality. It's better to get the ones fitting your home theme and your budget range. It will give your home that sleek look and also easy functioning. So, if your windows are damaged or just outdated, it might be time to hire a window replacement company. They can assess your home's needs and even suggest different design options that would look great. It's essential to get an expert for the replacement as you won't have to worry about the replacement quality. So, start communicating with window professionals nearby you and get quotes.
Window design trends keep changing according to the home designs. The modern and minimalistic themes are pretty popular options right now, but they may not be the first priority after a couple of years. That's why it's better to opt for a timeless design that goes well with your home. However, if you like keeping up with the latest trends, you should get a remodel when a new design catches your eye. So, start looking for design options and get in touch with a replacement professional who can do the work for you. If you're not sure which design to get, here are the top four ones that homeowners loved in 2021:
Window walls
As the name suggests, the window walls are the ones that encompass an entire wall of your home. These options look sleek and go really well with modern home designs. Apart from that, if you live in an apartment on the upper floors, these windows will get you an unobstructed view. Window walls are clear glass windows that are of the length of your entire wall. It can be inside the living room or even your bedroom if the views are great. Several offices use these windows because of their sleek look. So, if you want to achieve a similar look for your home, get window walls now.
Modern Bay windows
Bay windows might seem like an old or outdated option, but they're making back their move in the top trends. Several homeowners in 2021 preferred bay windows because of the functionality and the great look. You can construct a seating area beside the window and also makeup storage space beneath the seating. This option would be excellent if a window corner of your home has great views and you just want to sit there and enjoy. You can even make it your workspace by adding seating and cozy table space. The possibilities are endless with a bay window as you can incorporate it into a comfortable, country theme design and a modern look too.
Black-framed windows
Another popular window option this year has been black window frames. These frames give the windows a put-together look and go well with almost any home design. The traditional white framing is somewhat an outdated option, and now you can explore with other shades. The black one has taken the top spot as homeowners can easily integrate it into their home color palette. So, if you're thinking of upgrading the windows, experiment with the black framing option and get that sophisticated yet bold look for your home interiors.
Acoustic windows
The last on this list is Acoustic Windows that have been a top choice now for several years. The reason behind their popularity is the simple yet functional design that goes well with literally any type of home. You can get them for your apartment on a busy road or your vacation home with great views. This window would serve well in rooms that need the least distractions and noise. You can shut them down easily and focus on your work. Also, it's essential that you get it from a reputed dealer. The glass quality of the windows matters a lot as they're the ones blocking everything out. Ensure that you get a quote from several dealers to compare price options and get an affordable rate.
You should opt for any of these four options to get an excellent set of windows for your home. These designs are the top options for 2021, but you should focus on getting the type that fits well into your home's look and budget.
Leave a Reply
You must be logged in to post a comment.