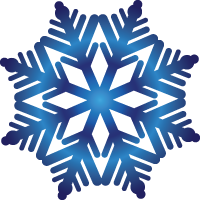 When temperatures drop, there is nothing cozier than tucking yourself in those warm blankets and sipping hot coffee. At that time, especially around Christmas, no one has the energy to take out the toolbox and do any household makeover job.
However, think about it once. Winters are usually the holiday season, and you have plenty of time to wind up your long-delayed house maintenance tasks. If you plan to list your property for sale, this time is even more perfect to start the preparations.
So, here are five of the many projects you must happily take up:
1.     Wall Paint
As per experts, winter is the best time to give your house a fresh coat of paint. Exterior paint might have its limitations, but interior walls can be repainted without any hassle. The catch is with the color palette and type of paint you choose. Pick paint from a brand that doesn't release unpleasant odors or hazardous fumes. Also, avoid using cool shades or stark white tones. Pick warmer tones and hues of yellow, red, tangerine, or blue.
2.     Flooring
If there is no change in how your carpet looks and feels despite regular cleaning, you must replace it this winter. It isn't as stressful and expensive as installing new flooring, yet the difference you see speaks for itself – no need to worry about inclement weather as the job will be done indoors. However, the only issue can be the pungent odor from the adhesive on the first day, so you might need to stay away.
3.     Plumbing Fixtures
This is a very prominent and influential change you can bring to your home this winter. If your bathtubs, sinks, showers, toilets, and faucets are old, the chances are that they have worn out and lost their visual appeal completely. Their functionality may not be as optimal as earlier. By replacing them with new ones, you can be on top of your home's aesthetic and successfully reduce the impact on the environment. But, make sure you only let a professional do the job.
4.     Kitchen Countertops
Replacing your dull and old-fashioned kitchen countertops with glossy and trendy marble or granite countertop styles can make a massive impact on the overall appearance of your home. You can finally get over the chips and cracks, scratches from knife marks, and more such weaknesses in your kitchen slabs. Besides, you can opt for easy-care materials that leave you less stressed yet look as good as new even when you resell the house.
5.     Window and Door Replacement
The sole purpose of indulging in winter house makeovers is to enhance the comfort and warmth of indoors with energy efficiency. Drafty windows and gaps around the doors are usually the biggest contributors to the heat loss happening in your home. Thus window and door replacement is advisable. New doors and windows can improve the appeal of interiors, reduce heating costs, and eliminate the need for constant maintenance. Investing in a high-quality front door is of utmost importance.
Leave a Reply
You must be logged in to post a comment.