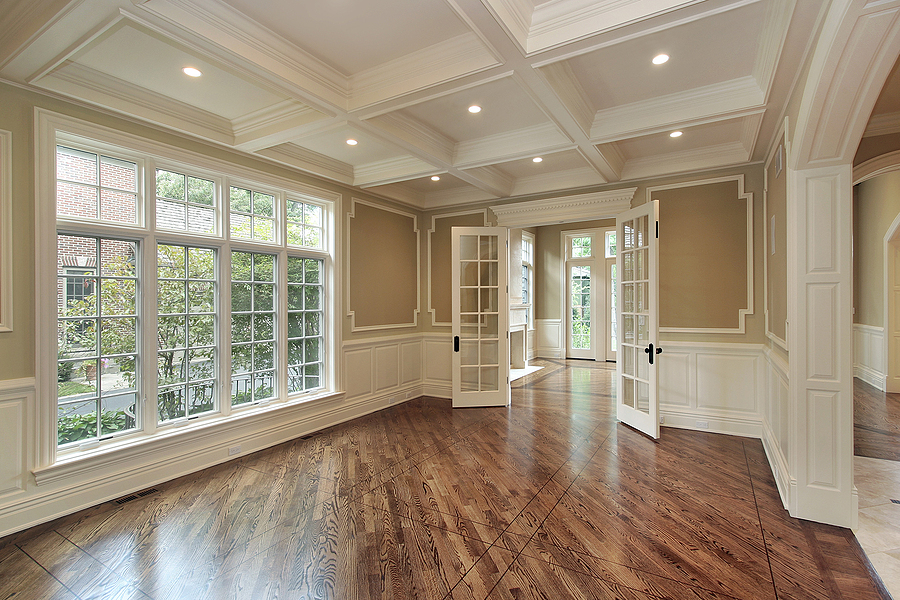 Awning windows can be the perfect choice for both horizontal and vertical orientations. Conventional, stylish, aesthetically-sound, and energy-efficient, awning windows can often be the answer to your window selection! They open out from the bottom, and are secure, attractive, and highly energy-saving in nature, when compared to slider or hung windows configured with the standard gas and glass fills. Awning windows can be great for kitchens and bathrooms, but being highly flexible in their sizes, they can also be used in rooms requiring horizontal or vertical orientation.
Now, let's look at the benefits of awning windows to help you make up your mind about them:
Boons of Awning Windows
Operation
They open and close easily with a simple turn of a standard/ nested fold-down crank-handle. Many window manufacturers offer a sliding-handle mechanism to allow opening and closing the awning window. Based on the manufacturer, the operating guides could be on the sash sides, or even in the middle-bottom of the sash.
Security and Privacy
When it comes to awning windows, they typically incorporate dual-locking mechanisms controlled by 2 latches on both sides of the frame where it makes contact with the sash. Little vertical height requirements let windows be placed high up on the walls, allowing for enhanced privacy and averting chances of forced entry.
Hardware
On premium awning windows, the hardware is warranted to last and function smoothly for lifetime. This is worth considering when choosing awning windows.
Wear and Tear
Since the hardware is protected by the roof-like nature of the awning window, it is comparatively less exposed to your external environment and thus, less prone to corrosion.
Ventilation
Awning windows offer much better ventilation than sliding as well as hung windows. They are a window solution when the opening space is more wide than tall. They can be ideal for high-wind locations since they are less prone to the wind which blows from the sides instead of the top. Awning windows can be placed high up on walls to let rising heat out of the room in the summertime. You can even group them together with other kinds of windows to improve the overall airflow. They can be placed below uniquely shaped non-operational picture windows as well. And of course, they can also be stacked onto one another.
Screens
The screen of awning windows is on the inside of your home and is easily removable from within as well. Therefore, they stay relatively cleaner and safer from the external environment, given they are removed for window cleaning.
Weather
Because of the roof-like nature of awning windows, when open, they can prevent water from getting into the home much better than slider, casement, and hung windows. So, you don't have to worry about your room getting all drenched in the rain.
Energy Efficiency
The multi-point locks on either side of the awning window create a tight little seal that can provide added security and energy efficiency. At the end of the day, energy-efficiency benefits none but us.
That's all about the benefits of awning windows. You are the best judge when it comes to deciding the type of windows you want in your house, but getting in touch with a window manufacturer might just help the process of making a pick!
Leave a Reply
You must be logged in to post a comment.