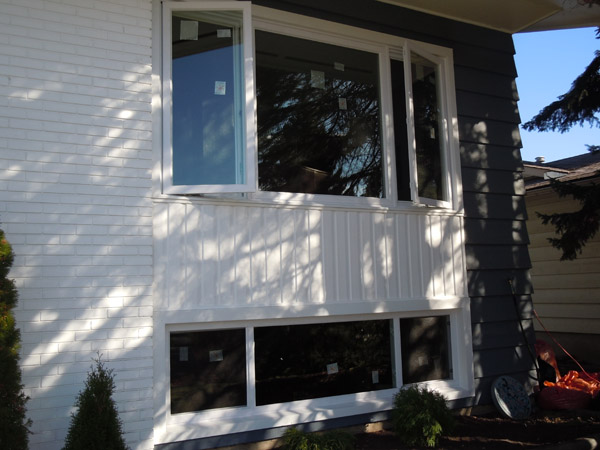 Are you stressed over your mounting energy bills and looking for ways to reduce your energy costs? For most homeowners, keeping their house warm without spending hundreds of dollars on energy cost is one of the biggest concerns.
Your high utility bills are linked to extensive heat loss which is harmful to the environment, as well as for your monthly bills. When heat escapes from your house to outside, typically through the roof, walls, windows, and floor, it impacts your heating or cooling system. And by minimizing this heat loss, you can effectively save energy and consequently lower your heating bills.
So, if you're renovating your home or building a new house, you should always look for energy-efficient ways to keep your house warmer. Here in this post, you will find some easy tips to reduce energy loss and lower your heating bills.
Energy-Efficient Windows
Do you know the windows and doors of your house are the major factors in energy loss? Reportedly, the windows and entry doors of your home account for up to twenty-five percent of heat loss. This means if you have cracked or damaged windows, this is possibly the reason behind your high energy bills. It is best to install ENERGY STAR®-certified windows that are proven to keep your home comfortable and last for years after initial installation.
Moreover, to make your home more comfortable while reducing the heat loss, you should think of insulation and draft proofing that can reduce your heating costs by 5-10 percent. The frames, as well as the glass of windows, all play an important role in determining the energy-efficiency of the product. In addition to this, the edges of doors and windows also account for air leakage. So, to manage the issue of heat loss, you should consider options like installing storm windows, using coverings, caulking, and weather-stripping.
Caulking and Weather-Stripping
It's possible to reduce heat loss without replacing your windows. To improve efficiency, caulking and weather-stripping are helpful as it reduces air leakage around windows. With the help of caulk, you can fix the cracks, gaps, or joints of less than one-quarter-inch wide.
Storm Windows
Many homeowners are installing storm windows to improve insulation. Storm windows are available in various different types such as rigid plastic storm windows or the single pane storm windows. SO make sure your research for the best option for your home.
Window Frames & Glass
Look for window frames that are made of lightweight material like fiberglass with insulation properties. Such frames are robust and verified to insulate better even under extreme temperatures. For window glass, you should consider glass with Low E (low-emissivity) coatings that filter UV and infrared rays.
Install Fiberglass Doors
As we know, air infiltration leads to wasting energy and is responsible for 33 percent of heating energy use in buildings. To make your home energy efficient, you need to invest in fiberglass entry doors that are designed to prevent air leaks and reduce your hydro bills. With the advancement in technology, these days, doors are designed to prevent frost and condensation. If you're not sure about the energy loss of your home, you can hire professionals who perform a blower door test to locate leaks throughout the house.
Professional Installations
Once you have invested in high quality energy efficient doors and windows, the next important task is installation. It doesn't make any sense in installing such expensive products on your own. A DIY installation will only lead to poor job and expensive repairs in the future, in addition to voiding the warranty of the products. Only a professional can properly seal the gaps to prevent cold air drafts entering the home. Also, to avoid problems such as mold and moisture damage, you will need a professional window and door installer.
Leave a Reply
You must be logged in to post a comment.