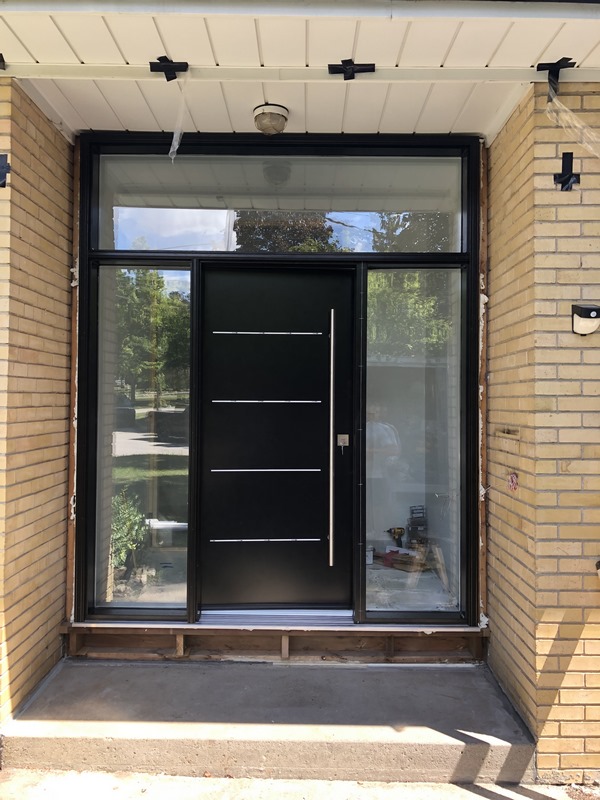 Homeowners often forget about changing or replacing their doors even when they aren't in good shape. These doors add significantly to your home's interiors and the overall look. Every person would take a look at the door when they visit your home. It would be better to pick a high-quality door option that goes with your home's theme and gives that elegant finishing to the property. You should also invest in a door replacement if it's damaged. It would help ensure that you don't have to put in effort just to open or close the door. The doors should require no effort and have a smooth movement for opening or closing. If you're having problems in this aspect, it might be better to get a new one for your home. Begin the work and check if the doors are damaged and need a service.
If you're opting for a total home renovation, it's essential to consider the door replacement costs. You need to opt for new doors to fit in the new design theme and have that fresh look. It would be better to get a reputed door replacement company and contact them for the task. They could check your home's needs and suggest the perfect design options to fit the design theme. Also, if you're not changing all the doors, it'll be better to replace the front door for a new look to the home exteriors. You could explore the different front-entry door designs and get the best for your home. So, you need to begin the work and assess the costs for the project. It would be better to add these costs to your budget and get a better idea about the budget range. Let's look over why you should add the door costs to your overall renovation budget:
It can add to a significant expense.
Replacing your doors can be a significant expense and can affect your renovation budget. It would be better to add it to your overall costs to plan the renovation and pick the different designs. You could get a better idea from the dealers and know about the charges for different door options. Also, you would be spending money on the replacement charges, materials, and the doors. These expenses can be pretty high, and it's better to assess them before deciding on the renovation. If you ignore it, you may have more receipts than your budget. Also, you could determine if it's affordable to replace all the doors or just stick to the main doors. So, get a quote for the costs and decide whether you can afford it or not.
It adds to the property's look.
You cannot undermine the importance of the door design and type on your home's look. It would be better to pick the perfect door option with your theme. For example, you cannot pick a rustic door design if you follow a modern theme for your property. It would look odd and won't have that put-together look like a clear glass door. Both these options would have a different budget range, and it's better to add them to the budget. So, you should contact a reliable doors dealer and check their inventory for design options. Ensure that you consider the material quality and pick a sturdy option. It would add to the security of your property while giving an elegant exterior look. Ensure that you contact multiple dealers for the costs to get the most affordable deal for the doors.
You could plan the renovation better.
If you add the door replacement costs to your renovation budget, it will help in better planning. You could check the different designs and door types and pick the one for your budget range. Also, it would be a better option as you could divide the budget for the entire renovation. So, you should assess the costs and pick the design elements for your budget range. It would be a better option than estimating it yourself or avoiding the replacement. You need to get new doors if they're damaged or don't fit in your new theme. Explore the different design options and pick the best one for your home's new theme.
Leave a Reply
You must be logged in to post a comment.