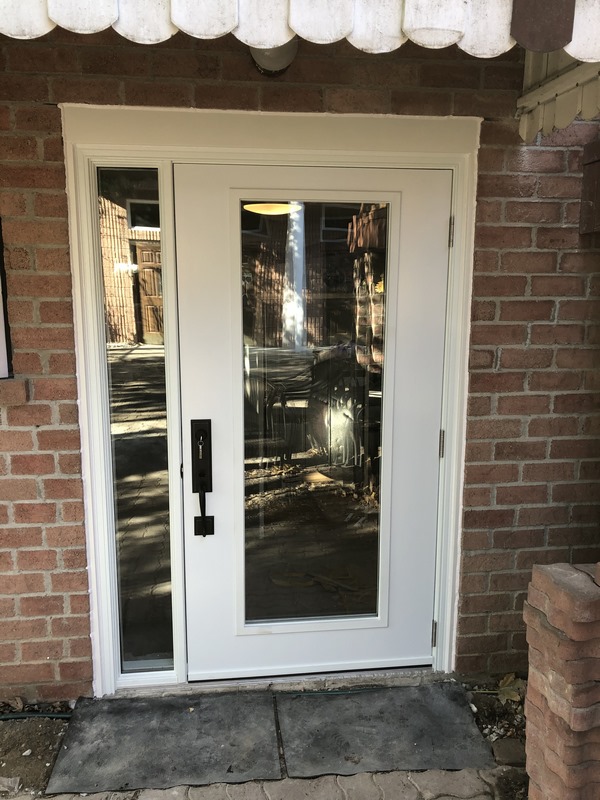 It's essential to build a comfortable and safe commercial space for your employees. Instead of being repulsed by the building, they should feel ready to jump in on the work. You should work on the area's design, aesthetics, and safety to make it safer and accessible for your team. So, if you're working on building designs and want to have the best possible one, keep reading. People often focus on layout, area, or interiors while designing a commercial space. They miss out on minor aspects like the doors, lighting, windows, etc., that add a lot to the overall look. These things add to the aesthetics and functionality of the room in the long run. That's why once you're done with the basic design, it's best to focus on these details.
Windows are an essential component of any room design. If you design a space without them, it can feel suffocating to the people. Employees would love to take a break and enjoy scenic views from the windows to relax. If there's a garden outside, they could always take a timeout to slow down their thoughts. It's essential for improving attention span for the important things during the work schedule. Also, they need an open point from the rooms in the high-rise buildings. It can often be overwhelming if they're just stuck in a room trying to solve business problems. You should find a window replacement company to pick the best designs for your space. It would help add to your commercial building and ensure that it goes with the overall look. Let's look over some aspects you should look over before selecting window designs for your commercial space:
Comfort and safety
Windows are essential for ventilation and temperature control inside a room. It serves as an airflow point and makes it comfortable to remain inside the space. So, you should pick out window designs keeping in mind the end functionality. Large glass windows often act as emergency exits too. It adds to the building's safety and ensures that your employees are protected. So, work with a professional now and choose the designs that would improve the building's safety and comfort. Ensure that it offers adequate ventilation, and the room doesn't feel stuffy when sitting in for long hours. It can be distracting and irritating for employees if they sit in for a long time. Begin the work now and get a free quote to know more about the costs.
Energy efficiency
Energy efficiency is another major aspect you should consider while selecting window designs. It helps save up on energy bills and ensures that you save money. You can choose design options that enable sunlight in and use it to reduce your lighting bills. It helps take a step towards sustainability and brings down your costs. Furthermore, insulation on windows helps temperature control and saves up on bills. You could work with an expert to select the placement of the windows to ensure the best weather shielding. If your commercial windows are old or damaged, you could be paying higher energy bills. Invest in window replacement services and pick out the designs that fit your building's designs. Ensure that you compare the costs and pick out an energy-efficient window option.
Aesthetics
Widows add immensely to the exterior look of the property. If they're damaged or don't fit in with the building design, it can harm the overall look. So, if you're replacing the windows, try out a different design than the existing ones. It could add to the aesthetics and look better than the previous windows. After talking with an expert, you should go over the different window options and choose the best possible one. They could help you decide which one fits best in your commercial building design.
Regulations
You may have to follow building restrictions before installing new window design options. Some conservation areas have restrictions on window designs, and you have to follow them. It's better to hire an expert contractor and leave this work to them. They could help you compare the existing and allowed window designs and choose the best one among them. So, begin the work now and pick out new windows for your commercial space.
Leave a Reply
You must be logged in to post a comment.