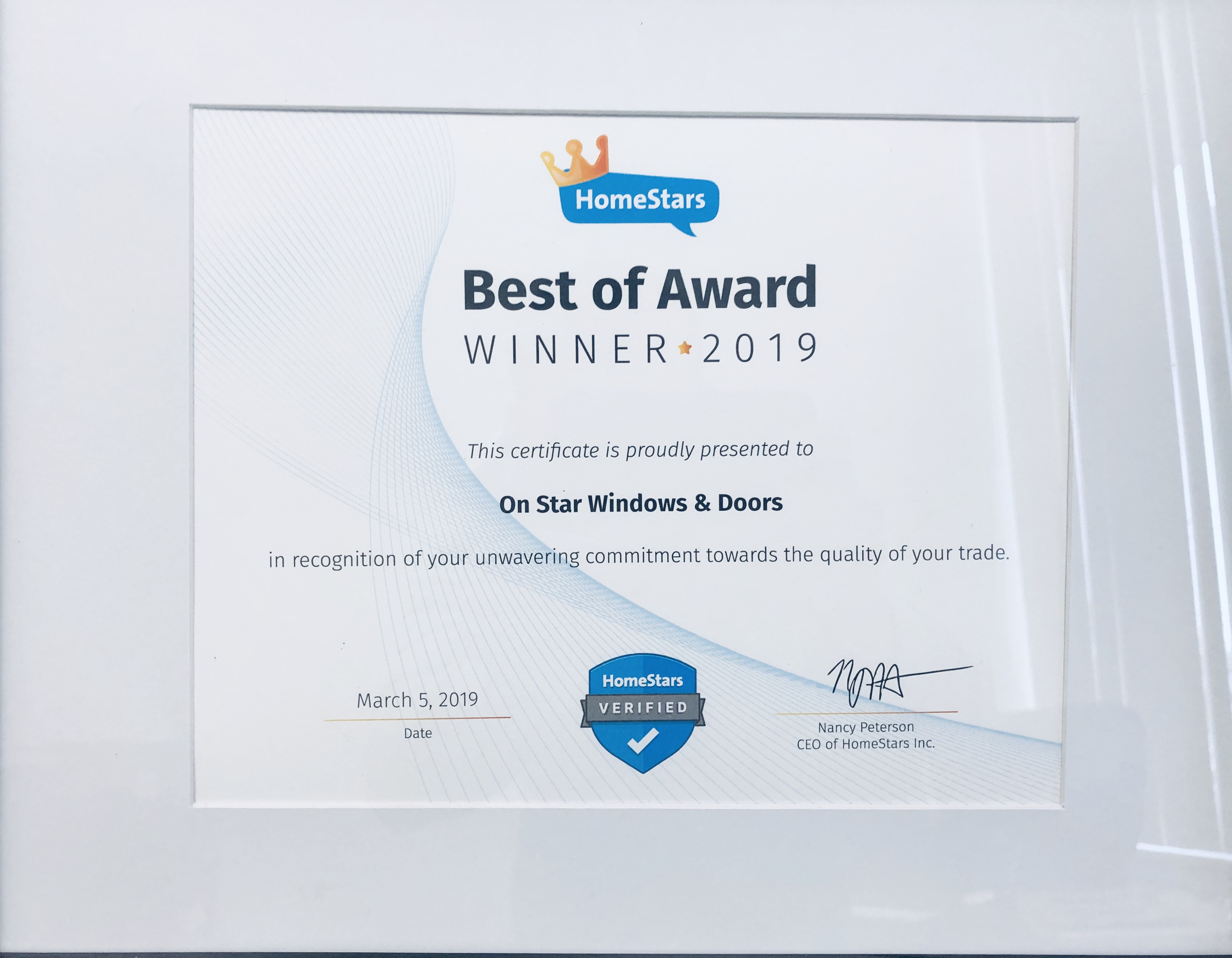 We are proud to announce our winning of Best of 2019 Award by HomeStars.com. Thanks to you, our customers for nominating us. It's a great encouragement to us, to continue to provide great customer service, high quality windows and doors to all of our customers.
Big thank you for the team at On Star Windows & Doors!
Leave a Reply
You must be logged in to post a comment.