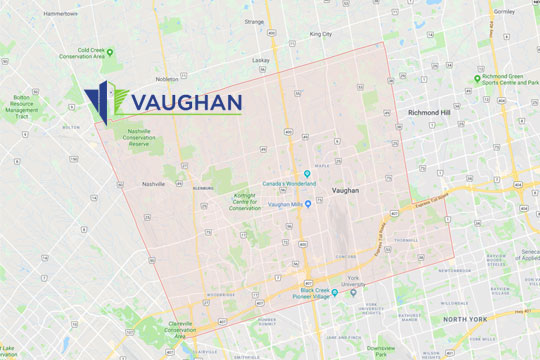 If you're looking for replacement windows in Vaughan, then your search ends here! On Star Windows and Doors is the first choice of homeowners for installing new or replacement windows.  When you install On Star windows, you will get peace of mind knowing that you've got the best products and excellent installation services. As one of the top installers of casement windows in Vaughan, we ensure an airtight fitting of the replacement windows without causing any changes to the original structure. We also provide premium-quality awning windows in Vaughan with expert installation services. We aim to fulfill all your doors and windows needs in Vaughan, as well as in Maple, Woodbridge, and all nearby areas.
Casement Windows, Awning and Vinyl Windows Vaughan
At On Star, we have trained, bonded, and insured installers. When you hire us, our team will reach your doorsteps with the products of your choice, as well as the tools and equipment needed to install your new windows. Our team always strives to do the job right, even if it has to take a little longer. For our skilled installer, it doesn't matter how complicated your installation job is. We can handle projects of all types and sizes. Whether you need windows for your new office or want replacement windows for your home, we have the right products for our client's varied needs. Along with the many styles, we also offer windows and doors in different materials, colors, and finishes. We provide a wide range of products that are sure to work with your property. We are also one of the leading installers of vinyl windows in Vaughan.
Best Quality at Reasonable Rates – Guaranteed!
At On Star Windows & Doors, we understand that buying new windows is a significant investment. To make sure that your investment is worth the cost; all our products undergo rigorous checks before reaching you. The windows we install meet or exceed local building codes. Moreover, if you're searching for affordable window replacement in Vaughan, On Star will never disappoint you. We offer durable windows and doors at most competitive rates. Our products are not only reasonably priced but also energy-efficient. When you install energy-efficient replacement windows, you'll enjoy higher savings on heating and air conditioning. This means that you get the best deal to save money over the years. Furthermore, our installation experts ensure a tight-fitting of the windows to keep your home comfortable at all times.
As one of the leading window companies in Vaughan, we offer all possible designs available in the market like casement, bay and bow windows, awning windows, and standard single and double-hung window designs. Our vinyl windows are one of the top-selling products because these windows do not rust, corrode, peel, or chip. When it comes to style, awning and casement windows are the most popular. These replacement windows look exquisite from the inside and out. For residential, as well as commercial projects, our vinyl casement windows can be a perfect choice. These versatile replacement windows can blend easily with your home, as well as provide excellent ventilation and flow of natural light.