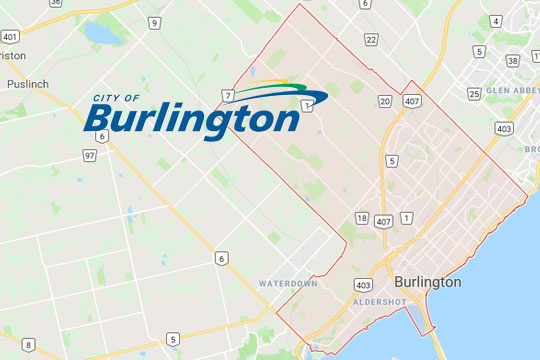 We are the leading supplier and installer of replacement windows and doors in Burlington. On Star Windows & Doors is the ideal solution for new, as well as, replacement projects where style, low-maintenance and durability are the top priorities. We offer one of the largest selections of windows & doors and our fully trained staff is always eager to assist in your next project. Our windows are a perfect combination of strength, energy-efficiency, and aesthetic cohesiveness. With us, you'll get plenteous options to choose from which makes each window as unique as the project itself. Though you have numerous design options, all our products share one thing in common: exceptional quality.
To enhance the looks and functionality of your home, picking out the perfect windows and doors is crucial. Selection of the right products is, in fact, an essential part of the design process which allows you to customize your home exactly to your likings and give off the perfect vibe. On star doors & windows provide a winning combination of architectural detail and classic aesthetics with a performance you can rely on.
From traditional to contemporary, we offer unlimited options to choose from. With exquisite design and attention to detail, our doors and windows are designed, engineered and built to match the expectations of homeowners, as well as, architects, builders, and designers. Moreover, our staff is trained to ensure smooth installation of new or replacement windows and patio doors.
In short, with us, you will get-
An ideal balance of style, performance, and exceptional durability
Energy-efficient products to minimize your utility bills
A wide variety of stylish options
Expert installation service
Competitive price
Windows Replacement Contractor Burlington
If you've got tired of your old windows and doors, it's time for an upgrade. When it comes to buying replacement windows, ON Star Windows & Doors is the name you can trust. As one of the most reputed window installers in Burlington, we take pride in enhancing your home and outdoor living space! With years of experience in the windows and doors industry, we have become the most reliable window supplier and installer in Burlington. We are committed to full customer satisfaction by offering only high quality, innovative windows and doors that are superiorly manufactured. We have supplied and installed high-quality replacement windows and doors throughout GTA. Our premium products are installed by our competent and skilled installation experts who pay attention to every detail.
At On Star, you get the freedom to choose from a wide range of window and door styles to enhance your home's architectural styles. From vinyl replacement windows to insulated steel doors, all our products provide an outstanding return on investment and years of enjoyment for discerning Burlington homeowners. We are licensed and qualified to install energy-efficient doors and windows in Burlington. As you might already know, working with a licensed window contractor protects you from legal repercussions like fines, as well as prevents voiding of your home insurance.
We have become one of the most popular window replacement companies throughout GTA because we offer reasonable prices for high-quality products. Our replacement windows do not rust, corrode, peel or chip, so they can last for a lifetime. We have the right solution for your unique needs because we understand there are a variety of reasons why you may wish to replace your windows and doors. We are simply the experts in all things Windows and Doors. When you choose us, a window and door expert will visit your site to help you choose the best products that will suit your requirements. We make sure to consider your ideas and budget while suggesting the best solutions.
Green and Energy Efficient Products
For us, installing energy-efficient products is of the utmost importance. We are committed to taking care of our environment and provide solutions that are sustainable to protect nature. On Star replacement windows can save energy, as well as offer key qualities such as durability, strength, and beauty. It is our commitment to energy efficiency and green living that inspires us to offer products that have a minimum negative impact on the environment. Due to the superior quality of our products, On Star windows are trusted by builders, dealers, architects and homeowners in Burlington.
As the industry specialists, we the right choice for all your window replacement needs. All our products are Canadian Made and custom-designed to fit your decor and budget. We offer a huge line of vinyl replacement windows and doors that are durable and don't face issues like chipping, rusting or peeling. Our team can help you choose from a variety of styles and sizes to suit all of your needs, including awning, casement, sliding, bay, and bow, single-hung, double-hung, and more. Our products will not only make your home more energy-efficient but also provide you with aesthetic appeal.
Besides replacement windows, we also offer entrance, patio, and storm doors that look modern and are competitively priced to be affordable. Whether you need to replace your old windows or you want to update your home with more energy-efficient and beautiful windows and doors, we have the perfect solution for you. Our products are approved by the Canadian Standards Association and we know all the ins and outs of the window replacement projects. Besides offering a range of styles, colors, and finishes, we also provide features like Weather Seal technology, as well as Single and Double Glazing with thermal options such as Low-Emissivity, Laminated, Tinted, Translucent, Frosted, etc. So whether you want to increase the value of your home or get rid of those cold drafts, we have the right solution for all your needs.
A Variety of Stylish Windows & Doors

At On Star Windows & Doors, you will find a wide variety of windows and doors designs. We have an extensive inventory of products and can also help you find customized solutions to suit your specific requirements. With us, there is no limit to the design possibilities. As a full-service windows and doors installation company in Burlington, we have experience in achieving all the aesthetic and functional goals of our clients. When you hire us for installing windows and doors, we begin the process by inspecting your property first. Our team will make sure to understand your objectives and help you select the most suitable windows or doors for your particular needs.
Our stylish range of replacement windows and doors would not only astound you but also help you enjoy energy savings. All our products are made of superior quality material to make your home energy-efficient. Our fantastic vinyl windows are well-insulated to keep your home comfortable throughout the year. We also install splendid entry and patio doors that come with a high energy savings feature. These windows and doors are designed to prevent chipping, rusting, peeling, or corrosion. All our products not only look modern and elegant but are also competitively priced to be affordable.